Get your very own Oxbow T-SHirt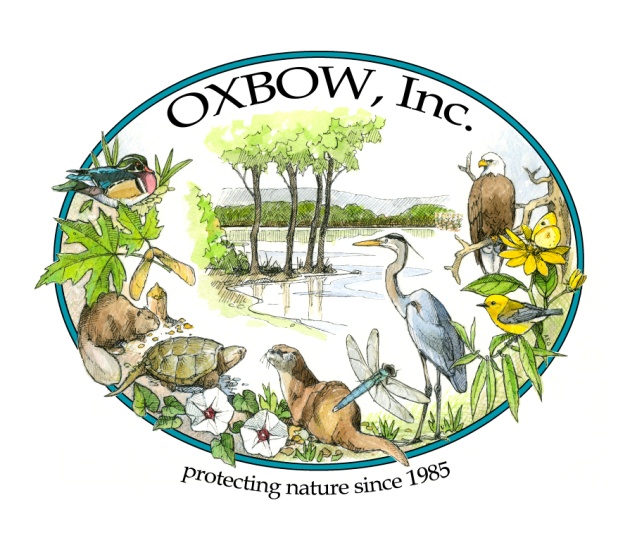 ......................................................
AmazonSmile
Oxbow has signed up with AmazonSmile. Anyone who uses it, and designates Oxbow of Indiana as the recipient organization, will have 0.5% of their eligible purchases come to us. Just click on this link to help us out: http://smile.amazon.com/ch/31-1390071.
............................................
Click on the Image Below for a Local Map of the Oxbow
Please email comments and suggestions to Kani Meyer at kaniau@yahoo.com

Programs
Tuesday, January 10, 2017, 7:30 p.m.
Oxbow, Inc. Office
301 Walnut ST., Lawrenceburg, IN
Backpacking in Hong Kong -- Timothy Hardesty will speak in January. He has an amazing personal history, as he has volunteered in the Peace Corps in Swaziland, Africa, taught in China, and has worked professionally in the medical field in Seattle, Memphis and Cincinnati. Tim has hiked in what we might call "exotic places." However, to Tim, they are hiking trips and so, in his mind, not all that exotic when you get right down to it! He has hiked the Camino de Santiago across Spain, the Coast-to-Coast route across northern England, and the Lantau Trail and MacLehose Trail in the New Territories of Hong Kong. In addition, he will be hiking the Haite Route in the Alps in Autumn 2016. Since he has great pictures of the Hong Kong trip and because people do not usually think of Hong Kong as a place to hike, Tim thinks it is one of the unknown gems that only locals seems to know about! So prepare yourself for a real treat via a virtual trip to Hong Kong.
Field Trips
2016 Ohio River "Oxbow" Christmas Bird Count (29th Annual)
When: Saturday, December 17, 2015, 7:45 am.
Sponsored by the National Audubon Society, Supported by Oxbow Inc.
Where: Meet at the Shawnee Lookout Park upper boat ramp parking lot.
Compiler: Jack Stenger, (513) 503-3389, jackstenger@gmail.com
No "regular" Oxbow field trip will be held in December. The annual "Oxbow" Christmas Bird Count provides everything and more that a normal monthly field trip does. Come get your monthly Oxbow fix by joining count compiler Jack Stenger on this annual holiday bird count (known locally as the Oxbow Christmas Bird Count) which censuses winter bird populations in a 15-mile diameter circle, which includes the Oxbow area, Shawnee Lookout Park and most of Dearborn County Indiana. Everyone may participate regardless of skill level at no cost. You can request the area you would like to census. You can participate all day, for a few of hours or by staying home and counting the birds at your feeders if you live in the count area. Christmas Bird Counts are fun and always turn up some interesting finds. The data collected from this citizen/science effort goes into a historical database used in many bird related projects. For questions contact Jack. To participate, please contact Jack and let him know to expect you (for coverage and planning purposes).