Get your very own Oxbow T-SHirt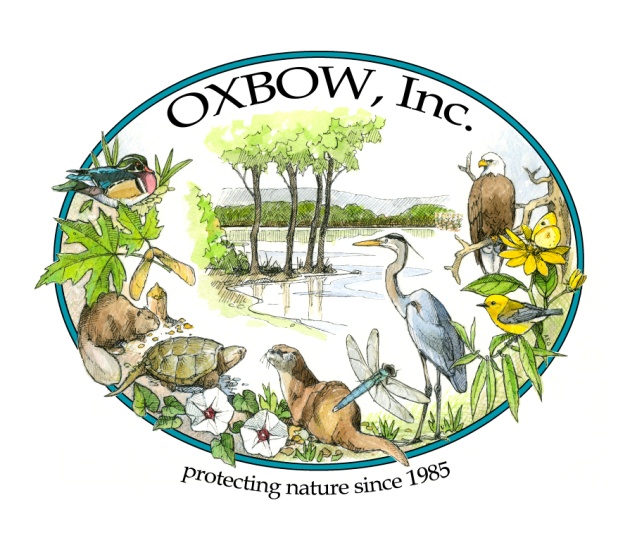 ......................................................
AmazonSmile
Oxbow has signed up with AmazonSmile. Anyone who uses it, and designates Oxbow of Indiana as the recipient organization, will have 0.5% of their eligible purchases come to us. Just click on this link to help us out: http://smile.amazon.com/ch/31-1390071.
............................................
Click on the Image Below for a Local Map of the Oxbow
Please email comments and suggestions to Kani Meyer at kaniau@yahoo.com

Programs
Tuesday, October 10, 2017, 7:30 PM
Bud Thomas – Dog-Sledding in Svalbard Norway
Bud Thomas (an adventurer in his 70's!) will present his recent breath-taking experience of going Dog-Sledding in Svalbard Norway at ~ 80 degrees North Latitude! Bud presented a talk to Oxbow last year on his strenuous (and cold) trek in honor of Shackleton's epic journey across South Georgia Island, north of Antarctica. This year's presentation is a tribute to sled dogs and their love of running and working.
Field Trips
Fall Warbler & Shorebird Migration
Saturday, September 23, 2017, 7:30 AM
Meet in the upper Oxbow parking lot at the main entrance
Leader: Jack Stenger, (513) 513-503-3389, jackstenger@gmail.com
*Note: This trip will be jointly conducted with the Cincinnati Audubon Society
An excellent argument can be made that September, after May, is the second best birding month in our region. Fall songbird (especially warblers) and shorebird migration should be in full swing on this date and finding these species will be our primary objective on this field trip. Our trip leader, Jack Stenger is an expert birder and naturalist and a life-time Oxbow Inc advocate. Jack's exceptional field skills will certainly aid us in finding many species.
We will meet in the usual spot in the Oxbow, but before long Jack will probably move us over to Shawnee Lookout where we will focus on migrant songbirds, especially warblers. A stop at Lost Bridge to see what shorebirds are around is also highly likely. By late morning we will head back over to the Oxbow, stopping for another look around Lost Bridge on the way. If water levels are favorable (low) we should find some shorebirds both here and in the Oxbow. Herons, egrets, terns, other water birds and raptors should also be expected. The combination of Shawnee Lookout and The Oxbow should stack up for a great day of birding. The combined habitats of these two excellent and adjacent birding sites at this time of the year should yield a great diversity of species.
Jack plans to bird until around noon, maybe a little longer if things are still hopping. We'll walk a bit at Shawnee, but it will be generally easy and at a comfortable birding pace. Restrooms are available. A Hamilton County Park Motor Vehicle Permit is required ($3.00 daily, $10.00 annual) for each vehicle. Please feel free to call or email Jack if you have any questions.