Get your very own Oxbow T-SHirt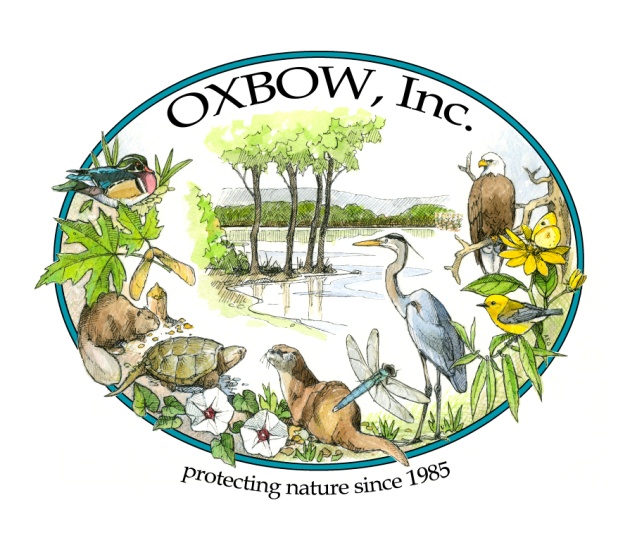 ......................................................
AmazonSmile
Oxbow has signed up with AmazonSmile. Anyone who uses it, and designates Oxbow of Indiana as the recipient organization, will have 0.5% of their eligible purchases come to us. Just click on this link to help us out: http://smile.amazon.com/ch/31-1390071.
............................................
Click on the Image Below for a Local Map of the Oxbow
Please email comments and suggestions to Kani Meyer at kaniau@yahoo.com

Programs
Tuesday, February 14, 2017, 7:30 p.m.
Oxbow, Inc. Office
301 Walnut ST., Lawrenceburg, IN
Total Eclipse of the Sun, Coming Soon! Dr. Mark Fischer of North College Hill, Ohio, is a Professor of Physics at Mount St. Joseph University where he teaches physics, forensics, and astronomy. His research has involved the physics of fungal spore launch mechanisms. His free time is filled with family, music (two bands), and geocaching - which you may know from a previous Oxbow presentation. This time around, Dr. Fischer will tell us about the upcoming total eclipse of the sun, as well as introducing the physics of eclipses, and presenting us with information about historic eclipses and how they were viewed and interpreted.
Field Trips
Annual Moonlit Evening Winter Walk
Date: Friday, February 10, 2017
Time: 7:00 P.M. (Evening)
Meet: At the Shawnee Lookout Golf Course Parking Lot
Leader: John Klein, (513) 304-2310, john.kleinp2@yahoo.com
(*Note that this annual trip is usually conducted in January but scheduling difficulties has moved it to this new date)
One of Oxbow Inc's beloved founders, Morris Mercer, loved the night winter woods, especially if there was snow on the ground. He and his good friend John Klein started doing this night walk in the Shawnee Lookout woodlands that overlook the Oxbow many years ago. Morris is no longer with us, but John loves the tradition and has kept Morris's spirit alive. We now refer to this annual event as the Morris Mercer Memorial field trip.
If you are looking for a unique experience come and join John as he leads us on about a two hour night walk around Shawnee Lookout Park to see what the night woods have to offer. John, an Oxbow Inc board member and retired Land Manager for the Hamilton County Park District, is the perfect guide. There will be a full moon on this date and there is a fair chance that owls, deer and flying squirrels will be seen or heard. John will talk about the history of the Oxbow and Shawnee Lookout area and also have a scope available for stargazing. And as always at some point, John will pass out M & M's to celebrate Morris's memory.
Meet John in the parking lot of the Shawnee Lookout Golf Course Clubhouse at 7:00 pm. The rest rooms will be open. The park is normally closed at this time of night but the rangers will have the entrance gates open for us. Remember that its nighttime in early February so be sure to dress warmly. John is like Morris, in that he would like a little snow on the ground. However severe weather will cancel this trip. If you have any doubts as to whether the trip is cancelled, call John at (513) 304-2310. This trip offers a unique outdoor experience and is highly recommended.
Visit the Shawnee Lookout website for Park Maps and other info